Being open about your experiences and the possibility of needing help is the first step to healing.  Many people get to the point that they realize they need professional help in the form of therapy,  but simply do not know where to start.
There may be so many questions you have around  professional counselling that the whole process can appear daunting and overwhelming.  In this article, we address some of the commonly asked questions people have when considering therapy so that you can feel empowered and confident in your decision.
1) What type of therapy do I need? 
There are different branches within the mental health field. The professionals in each branch are experts in specific areas. 
If you are unsure what type of therapy you need, we recommend you ask your family doctor.  Your doctor likely knows you well and will be able to suggest the right type of therapist for you and your circumstances.  
2) What is the difference between a Psychiatrist, Psychologist, and Psychotherapist?
This is the most common question I have been asked by clients looking into their options for mental health support.  While this question can be answered with much more detail, I will break it down generally for the sake of simplicity.
Psychiatry is the medical study of emotional and mental disturbances and disorders.  A Psychiatrist is a medical doctor and will assess their patients for a possible diagnosis.  If necessary, a Psychiatrist can prescribe mediation as treatment for mental illnesses or disturbances.  
Psychology is the scientific study of the brain and it's relationship to behaviour and emotional disturbances. A Psychologist can conduct testing in order to establish what course of treatment would be most effective for their client.
Psychotherapy is the treatment of emotional and personal issues without medical intervention.  A Psychotherapist can use a variety of therapeutic tools to support their clients overcome their personal challenges.
3) How do I know how to decide on the right professional for me?
Once you and your doctor have decided what type of professional support you require, there are other factors you might want to consider.
Personality: The personality of your mental health professional is a very important factor.  You want to be sure that the person you choose to share your most intimate thoughts and feelings with is someone you are comfortable with, and someone you feel you can trust.
Approach:  Different professionals will work with different approaches.  We suggest you do your research and consider whether their approach is one that you resonate with.
Convenience:  The location and schedule of your therapist are important to consider when choosing the right professional to work with.  It takes physical and mental energy to be in therapy of any kind. Ensuring accessing your professional is convenient for you will increase the likelihood of being able to commit to and follow through with your appointments. 
Referral: Many people prefer hearing about a professional through the experiences of those they trust.  Friends, family members, other medical professionals, and coworkers, can offer the names of professionals they might know who might be a good fit for you.
 3) What if I can't afford therapy?
Unfortunately, money is a common barrier for many individuals seeking therapy or counselling.  While it is understandable that this may be discouraging,  you do have options to explore.
Family Doctor   Visits to your family doctor are covered by OHIP.  If you are struggling with your mental health, seeking counsel from your medical doctor is an important first step.  Many doctors are qualified to offer Psychotherapy, which will be covered by insurance.  Your doctor may also refer you to another mental health professional who is covered by insurance, or prescribe medication.
Free Services Free centres and helplines can be useful in times of crisis and overwhelm.  Here is a list of free services in Ontario to try if you are in need of support.
 For Youth: 
Children's Mental Health Ontario
All Ages
Universities and Colleges: Psychology and Psychotherapy Programs
Training institutions for mental health professionals are great places to check out if you are looking for free or subsidized therapeutic support.  Students completing their internships often see clients for free or at lowered students rates.
Employee or Insurance Benefits
More insurance carriers are now covering psychological and psychotherapeutic support services under certain benefit packages.  We encourage you to look into your benefit plan if you have access to one.
More information regarding the coverage of Psychotherapy services can be found here.
Through the website for Registered Psychotherapists Insurance Committee,  you can download a letter to request coverage through your employer.
Sliding Scale Rates
Many professionals offer sliding scale rates, depending on what their clients are able to afford.  You can always inquire whether or not a professional offers this option when you book your initial consultation as you research your prospective therapist.
Once you have done your research and decided to move forward with the professional of your choice, you still might have some questions if you're new to the world of therapy.
4) What can I expect from therapy?
You should expect to be treated with compassion and respect.  Your therapist is not there to judge you, but to help you achieve better mental and emotional health.  
You should expect to have client/patient confidentiality.  Psychiatrists, psychologists and psychotherapists are required by law and their governing professional bodies to abide by certain ethical and professional standards.  Your confidentiality is a right that you have, unless there are extenuating circumstances that your therapist is required to inform you of.  Be sure that you are aware of what these circumstances are and are able to give your consent before you move forward with therapy.
You should expect be an active participant in your therapy work.  Your therapist can offer suggestions, readings, and many other resources.  However, your healing will involve your dedication and commitment. 
5) How often do I need to go to therapy?
Each individual is unique, and your personal circumstances will dictate how often you will need or want to attend therapy.  You and your therapist can decide together what will benefit you most, considering your budget, your schedule, and the goals your have for yourself in therapy.
Many clients choose to attend therapy weekly, or biweekly when they first begin their healing process.  When the client feels that they have more tools and stronger internal resources to cope with their challenges, they may decide to decrease the frequency of their visits.
* * * 
If you still have questions, that's ok! 
Be sure to ask your therapist anything else you feel you would like to know.
The most important thing is keep moving forward with the process of finding the right support for you!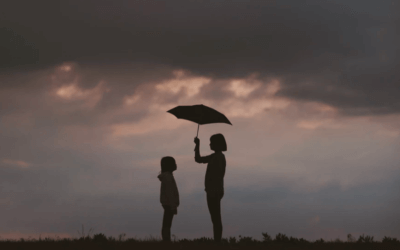 Practicing regular self-compassion can be what you need to get out of the rut and onto the path to fulfilling your true potential.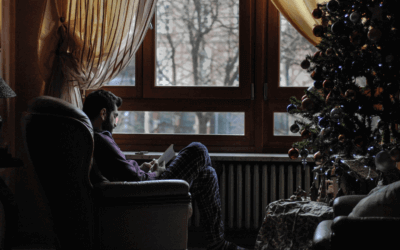 There are fewer things more challenging than experiencing the death of a loved one.  At times, there may seem like there is no easing the pain of grief.  What can feel even more devastating, is the inability to feel 'ok' during times that should have been- and would...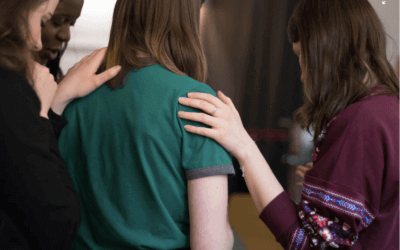 When someone we care about is in pain, it hurts us.  When someone we love has experienced the death of a cherished friend or family member, they will likely struggle with difficult emotions during the holidays.  Witnessing someone you love who is grieving can...
Talk to a therapist.
Your registered psychotherapist is committed to helping you work through your challenges.
You will have the opportunity and space to address your anxiety, depression, grief & loss, and mindfulness needs.
In a safe & supportive space.
Therapy offers you the opportunity to work through a number of problems you may be experiencing.
You will be provided with a safe and compassionate environment as you heal and grow.
With flexible appointment times.
Schedule an appointment by calling
(647)464-2091.  Alternatively, schedule online here. 
Sliding scale rates and flexible appointment times are available.
*Please ask if available times do not fit your schedule.  
Our Psychotherapists Support Youth & Adults Dealing With... 
Read More
When one is experiencing anxiety, one's thoughts, feelings, and behaviours can feel out of control and out of balance. Anxiety can have crippling effects on the individual and may interfere with many areas of day to day life, including job performance and relationships. When anxiety is left unaddressed, it may lead to more severe emotional and physical issues. Having access to tools and techniques which help to alleviate symptoms of anxiety can help to significantly reduce stress levels and increase overall mental and physical wellness. 
Book Now
Grief, Loss, and Bereavement
Read More
Grief is a natural response to any loss or significant change. Throughout the span of an individuals life, some of these losses may be more painful and difficult to manage than others. Grief, of any kind, can involve complicated emotions which need to be explored and moved through in order to allow the person to integrate the old with the new. When Grief and Loss become overwhelming, it is important to tend to these feelings with the support of trusted friends and professionals
Read More
There are a number of reasons an individual may suffer from feelings of sadness or depression. Some of these circumstances are temporary and will pass on their own. Sometimes, however, low moods and depressive thoughts and feelings become problematic as they present significant challenges in a person's life and interfere with their ability to function. Finding the right support from friends, family, and professionals can be crucial in overcoming depressive episodes.
Read More
Mindful awareness of thoughts, emotions, and experiences can be an effective approach to working through challenging circumstances. Learning practical tools and personal applications of these strategies in daily life can be integral in finding and maintaining internal balance.
Read More
Every given day a teacher is responsible for the academic, social, emotional, and physical development and well-being of their students. In addition, administrative and extra curricular responsibilities are necessary components of ensuring students receive the very best education possible. When the expectations and pressures of such an important job weigh heavily on the hearts and minds of dedicated educators, personal support can be a useful and beneficial resource to maintain balance and reduce the risk of burn-out.
Read More
For a number of reasons, developing years can be a difficult time for many young people. Bullying, body image, peer groups, academics, emotional and physical changes, family issues, sexual identity,  are just some examples of the challenges young people today might be experiencing.  While parents, teachers, and friends all serve key functions in a youth's development,  access to professional support can offer the young person a safe space to explore confusing or difficult thoughts and feelings.
Free Phone Consultation
Schedule a free consultation to find out if North York Counselling Services is the right fit for you.
Book Appointment
Find an appointment with a professional to fit your schedule.
Group Training
Contact North York Counselling Services  for group support availability.