Andrea Fiorini
North York, Toronto Psychotherapist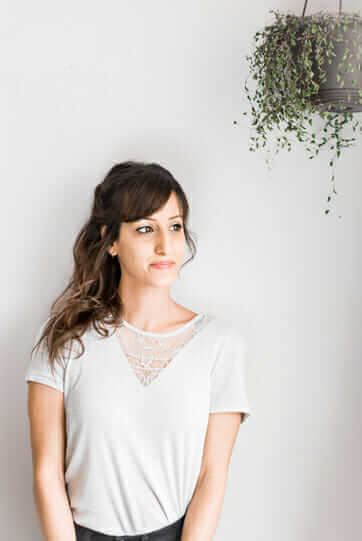 Hello! I'm Andrea
Registered Psychotherapist – Qualifying 
Always eager to understand my own and others' motivations and behaviours, I completed my Bachelor of Arts in Psychology; after which I applied my understanding of the individual perspective to my teaching career after completing my Bachelor of Education degree.
As a teacher, being a part of a students personal and academic evolution  brought me genuine joy, and reminded me of how significant the role of educator really is.
My passion for the study and pursuit of emotional and mental wellness brought me finally to my true calling, Psychotherapy.  Sitting with others as they explore their innermost worlds is a privilege I am honoured to hold.
Understanding grief and loss on a personal level drove me to pursue additional research and qualifications in Grief Counselling and Spiritual Direction, so that I may be of service  to those challenged by the painful experience of losing a loved one.
Merging my two passions, education and therapy, I am Co-Founder of Educate for Change; a non profit organization dedicated to educating teachers in trauma- informed teaching practices to better support their students.
Recognizing the high paced nature of our world, I develop online courses and resources so that there are fewer limitations for individuals who are seeking  personal & professional growth and healing.  Combining psycho-education, practical exercises, and mindfulness, these guided resources allow access to tools and information presented in a comprehensive manner from the comfort of one's own home.
My Approach & Values
I work with a client-centered approach to the therapeutic relationship as I believe each individual inherently knows best when it comes to their innermost needs. My practice tends to incorporate a range of modalities informed by psychoanalytic, psychodynamic, humanistic, transpersonal, and existential theories; for an integrative and holistic approach to therapy.   I aim to offer a safe space to explore, process and integrate challenging experiences, limiting beliefs, and difficult emotions.
My Experience
10+ years in the field of Education as a member of Ontario College of Teachers (OCT)
Over 135 hours of direct client hours
My Education
Bachelor of Arts (Hons) – Psychology
Bachelor of Education
Certificate in Grief Counselling
Diploma in Spiritual Direction
Diploma in Psychotherapy 
I Work With Individuals, Youth,
& Groups
Individual Therapy
Receive one on one professional therapeutic support in person or via text, call, or email support.
Youth Counselling
Experience the benefits of a positive relationship with a professional for yourself; or, find a counsellor for a young person in your life.
Teacher & Group Support
Receive personal one on one support, or participate in educational training and group workshops.
The good life is a process, not a state of being. It is a direction not a destination.
Children are educated by what the grown-up is and not by his talk.
"Not all addictions are rooted in abuse or trauma, but I do believe they can all be traced to painful experience. A hurt is at the centre of all addictive behaviours.
Frequently Asked Questions
What is Psychotherapy?
Psychotherapy is a therapeutic intervention where talk and experiential techniques are used to aid individuals in understanding themselves more deeply while working through any number of specific challenges.
Is Psychotherapy covered by insurance?
Some insurance companies are beginning to include Psychotherapy under extended benefit plans.
If your insurance company does not currently cover psychotherapy, please visit the Registered Psychotherapists Insurance Committee (RPIC) for more information.
Who is a candidate for therapy?
Any person who feels as though they would benefit from speaking with a professional is a candidate for therapy.  If you are experiencing difficulties dealing with stress, anxiety, depression, relationships, life transitions, or any number of challenges, finding a professional to work with might be the right choice for you.
How do you choose a therapist?
There are a number of ways an individual might find a therapist.  Searching online will undoubtedly present a number of viable options. Referrals from medical professionals or friends are often useful when beginning a search for the right therapist.
While there are many factors you may want to consider, such as convenience, education, approach, etc., the most important consideration is how comfortable you feel with your therapist.  Following your instincts might be the most helpful tool in finding the right fit for you. 
Contact Me
Ask a question or book an appointment below. For emergencies call 911 or visit your nearest hospital
#218- 150 Wynford Drive, North York, Toronto
support@northyorkcounsellingservices.com