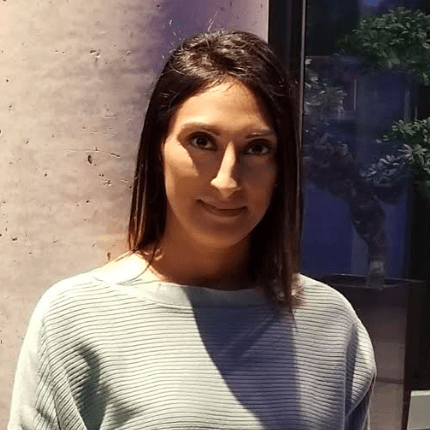 Nabiha Rattansi 
Registered Social Worker
If your child has been experiencing difficulty recently, or could use some additional coping strategies or resources to succeed, a mental health practitioner may be able to help. 
I have over ten years of experience working with children and adolescents between the ages of 4 and 21 from a strengths-based perspective. I specialize in supporting individuals with anxiety, autism, anger management, behavioural challenges, depression, self-esteem and stress.
I am committed to providing you, your children, and your family with the support and coping strategies necessary to live a positive and health life.
(647)464-2091
nabiha@northyorkcounsellingservices.ca
We Work With Individuals, Couples, Youth & Groups
Individual Therapy
Receive one on one professional therapeutic support in person or via text, call, or email support.
Youth Counselling
Experience the benefits of a positive relationship with a professional for yourself; or, find a counsellor for a young person in your life.
Teacher & Group Support
Receive personal one on one support, or participate in educational training and group workshops.
The good life is a process, not a state of being. It is a direction not a destination.
Children are educated by what the grown-up is and not by his talk.
"Not all addictions are rooted in abuse or trauma, but I do believe they can all be traced to painful experience. A hurt is at the centre of all addictive behaviours.
Gabor Mate
Frequently Asked Questions
What is Psychotherapy?
Psychotherapy is a therapeutic intervention where talk and experiential techniques are used to aid individuals in understanding themselves more deeply while working through any number of specific challenges.
Is Psychotherapy covered by insurance?
Some insurance companies are beginning to include Psychotherapy under extended benefit plans.
If your insurance company does not currently cover psychotherapy, please visit the Registered Psychotherapists Insurance Committee (RPIC) for more information.
Who is a candidate for therapy?
Any person who feels as though they would benefit from speaking with a professional is a candidate for therapy. If you are experiencing difficulties dealing with stress, anxiety, depression, relationships, life transitions, or any number of challenges, finding a professional to work with might be the right choice for you.
How do you choose a therapist?
There are a number of ways an individual might find a therapist. Searching online will undoubtedly present a number of viable options. Referrals from medical professionals or friends are often useful when beginning a search for the right therapist.
While there are many factors you may want to consider, such as convenience, education, approach, etc., the most important consideration is how comfortable you feel with your therapist. Following your instincts might be the most helpful tool in finding the right fit for you.
#2-1668 Avenue Road, North York, ON. M5M 3Y1
support@northyorkcounsellingservices.ca